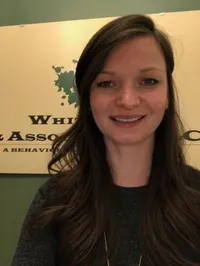 Dr. Anastasia Teng, PsyD- Not accepting clients at this time
Clinical Psychologist
Dr. Teng joined the practice in December, 2016. She completed her Doctoral Internship at Philhaven Hospital and Post-Doctoral training conducting neuropsychological/vocational evaluations. Dr. Teng is a Licensed Clinical Psychologist in Pennsylvania and Maryland.

In addition to her expertise in psychological assessment, Dr. Teng is an experienced clinician treating a range of emotional and psychological issues across the life span. Dr. Teng has special interest in the treatment of post-traumatic stress symptoms, anxiety, depression, relational conflicts and grief and adjustment issues. She values her relationships with her clients and is committed to your wellness as an individual.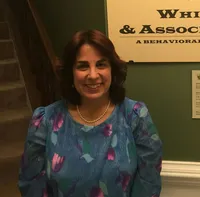 Deborah Palmer, LCPAT
Debbie Palmer completed her Master's Degree at Goucher College, with internships at Villa Maria and Sheppard Pratt Health System. She continued at Sheppard Pratt working psychiatric inpatient with both adolescents and adults. She has worked with special needs children for many years, including the Hearing and Speech Agency- Gateway School. Debbie uses a variety of therapy techniques including CBT (Cognitive Behavior Therapy), Art, and faith-based therapy with children, adolescents, and families. Her goal is to help clients identify and strengthen healthy coping skills to deal with anxiety, depression, stress, etc., and to heal and restore broken relationships.
Monika Preston, LCPC CCTP NCC
Monika, a Licensed Clinical Professional Counselor (LCPC) and Certified Clinical Trauma Professional (CCTP). She has extensive experience working with adult individuals from various backgrounds who suffer from life transition problems, mood and anxiety disorders, substance abuse problems, posttraumatic stress disorder, sexual abuse, and personality disorders. She enjoys working with couples who find it difficult to communicate their needs and desires, or who feel stuck in dissatisfying patterns of relating to one another.
Monika is committed to counseling as a collaborative, holistic, and flexible process with interventions tailored to meet client's specific needs. She believes that there is always hope, even in the most difficult circumstances, and is honored to become part of her client's courageous journeys as she compassionately supports them as she helps her clients work towards self-understanding, healing and growth; focusing on living a precious life with purpose, meaning, and fulfillment.
Dr. Christina Jensema, PsyD, Licensed Clinical Psychologist- Not accepting new clients at this time
Dr. Jensema has extensive experience working with individuals suffering from relational problems, low self-esteem, panic attacks, depression, PTSD, sexual abuse, domestic violence, bi-polar disorder, and psychosis. She joins with her clients collaboratively, empowering them to be the most they choose to be, and is committed to the notion that personal responsibility is inextricably inter-connected with social responsibility.
Dr. Jensema's therapeutic stance is based on the philosophy that everyone's experiences and world-views deserve respect and understanding; she continuously reminded of the resilience of the human spirit through her work with her clients.
Kelly Kiederer, LCPC
Kelly is a licensed clinical professional counselor who completed her degree in Counseling Psychology at Loyola University of Maryland. She has experience providing mental health treatment in various levels of care and settings, including outpatient clinics, detention centers, after school programs, group homes, and a residential treatment center. Kelly enjoys working with children ages 5 and older, adolescents, and adults for individual therapy, as well as family and couple's counseling.
Kelly is certified to work with sexually aggressive youth and has 8 years of experience in working with that population. Kelly's past experiences include working with individuals with depression, mood disorders, anxiety, psychotic disorders, ADHD, relationship issues, parenting issues, substance abuse, anger management, adjustment issues to life changes, and oppositional defiant disorder. Kelly looks forward to helping clients develop coping skills and to assisting them in their journey towards a healthier and happier life.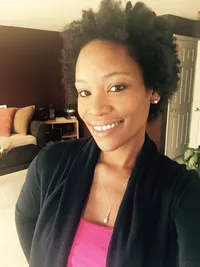 Nikki" Shanieka Lovelace, LCPC
For 11 years, Nikki has worked in the field, utilizing a variety of treatment modalities including Art Therapy, Cognitive Behavioral Therapy (CBT), Emotional Freedom Technique (EFT), and Psychodynamic. In addition to her Masters Degree in Counseling Psychology, Nikki has also obtained an Advanced Trauma Treatment Certificate. Her clinical areas of expertise include trauma, abuse (ie. Physical, sexual, emotional, mental), depression, and anxiety related disorders. Nikki's goal as a clinician is to meet the individual needs of her clients and tailor her treatment accordingly.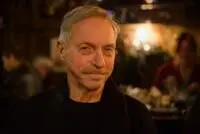 Robert S. Pinkus, LCSW-C
Bob earned his Bachelor of Arts degree from Queens College of the City of New York in 1972 and one year later moved to Maryland to attend the University of Maryland School of Social Work and in 1975 he received a Master's in Clinical Social Work. He later was licensed in Maryland in Clinical Social Work (LCSW-C).
After working for the Division of Corrections in a pre-release center and at Spring Grove Hospital Center, he joined the Harford County Health Department's Community Mental Health Center, in Bel Air, providing outpatient therapy to a variety of local residents. In 1985, Bob began a part-time private practice that later became The Pinkus Group, Inc. and continued in private practice, closing his office in Bel Air in 2014. Following a brief retirement, Bob returned to clinical practice on the staff of Whitesell and Associates.
Preferring to work in therapy with a variety of clientele, Bob specializes in helping people through times of crisis and transition. Teenagers, young adults and others moving to and from circumstances and life situations would, in general, describe his practice. Trained as a family therapist, his work with families and marriages to improve their quality of life or successfully move through significant life events is a privilege that comes with being a therapist. In addition, Bob is comfortable treating alcoholics and addicts in recovery.
Lisa A. Early, M.A., M.A, LCPC Clinical Director
Throughout life everyone experiences varying degrees of struggle which often feel completely unmanageable when we try to brave it alone. The shame and embarrassment that can be associated with asking for help can be paralyzing and can leave us writhing in pain and feeling alone. When in reality, the ability to recognize the need for support is something that should be celebrated and admired. If you are brave enough to reach out, you deserve a safe space of non-judgment, empathy, compassion and understanding where you can sort through your concerns and learn the skills to eventually better manage them on your own.
I offer a trauma-informed, holistic, collaborative approach where you remain the expert in your life and therapy is built around our collective knowledge to best help you meet your goals. I find it is consistently important to look to the past to understand current behaviors and coping skills & begin to implement lasting change in the present. I can help provide that safe space for you to land. My goal is to provide a strong enough supportive relationship that root issues can be confronted and brought into the light. I feel honored if I can walk with you on that journey.
Consir James Pair, LGPC
As a licensed therapist with 12 years experience in the field of counseling and wellness, I am committed to helping individuals, couples, families and groups begin their journey toward their goals, improve their mental health and overall wellness. Beyond my master's degree I have undergone extensive clinical training, workshops and supervisions which have provided me with knowledge, wisdom and expertise in the field of mental health and wellness.
My highly skilled approach is patient, compassionate and non-judgmental. I treat every client as unique with their own set of distinctive gifts, customizing my approach to suit the individual needs of each participant. Whether you are seeking help for a specific concern, want to work on personal growth and development or a listening ear that can give sound therapeutic reasoning to your unique situation, I am here to help you set and work towards your goals.
I offer evidence-based treatments for a wide range of mental health issues including depression, anxiety, trauma, substance abuse, and relationship issues. I use a variety of therapeutic approaches, such as cognitive-behavioral therapy, DBT, psychodynamic therapy, and mindfulness-based therapy to guide my clients to improved knowledge, self-awareness and the realization that living their best life is within reach.
Thank you for considering me as your therapist. Working on self is not an easy task and does not happen overnight but together we can begin your journey. Please feel free to contact me for an initial consultation and to schedule an appointment.