We at Whitesell and Associates are operating under normal business hours. All services are provided via a HIPAA compliant, telehealth platform only.

(There are no in-person sessions at this time)


We are also providing medication management services via Telepsychiatry


Existing patients are directed to call the office to obtain access to their portal.



We have a group of highly qualified clinicians providing compassionate and supportive care for our clients. We work with a wide range of emotional and behavioral issues in a comfortable and supportive atmosphere.

We offer a highly personalized approach tailored to each of our client's individual needs to help attain the personal growth they're striving for.


Whitesell and Associates, Inc. NOW provides medication management services!
Providing individual, couples and family counseling.
Treatment specialization includes:
Depression
Anxiety
Mood Disorders
Life Transitions
Couples Counseling
Family Counseling
Art Therapy for Children
Parenting Support
Grief Counseling
Work and Career issues
Stress Management
Conflict Resolution
Trauma
Executive coaching
Executive coaching is designed to help facilitate professional and personal development to the point of individual growth, improved performance and contentment. Most important, the coach attempts to stimulate the client's self-discovery by posing powerful questions and/or assigning homework that may take the form of "thought experiments" with written product or "field experiments" which are actions to try in the real world that may result in experiential learning and development of new approaches to situations. Coaches need to have a strong understanding of individual differences in a work place as well as the ability to adapt their coaching style or strategies. It is suggested that those coaches who are unable to acknowledge these differences will do more harm than good. Many executive coaches have a specific area of expertise: sports; business or psychology. Regardless of specific area of focus, coaches still need to be aware of motivational needs and cultural differences.
Executive coaches work their clients towards specific professional goals. These include career transition, interpersonal and professional communication, performance management, organizational effectiveness, managing career and personal changes, developing executive presence, enhancing strategic thinking, dealing effectively with conflict, and building an effective team within an organization. An industrial organizational psychologist is one example of executive coaching.
Expat and global executive coaching
Expat and global Executive coaching deals specifically with the unique set of challenges created from crossing cultures following an international or domestic relocation. This niche of coaching tends to center around adapting to a new culture, identity issues created within relocating families, difficulties attaining professional goals amidst a changing political and social structure, and other social and personal hurdles unique to each individual. This method of coaching is either individual, or group-based and helps the client gain fulfillment, success and a sense of identity in the areas that are coached.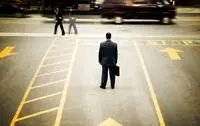 Life Transitions Coaching
Life Transitions Coaching is designed for individuals anticipating or experiencing either predictable changes in Life such as Retirement or Relocation or unexpected changes like the death of a Spouce or Loss of one's livlihood. People who benefit most from Life Transition Coaching are seeking to live with more purpose, direction and balance. The process and framework of the coaching is most beneficial for adults who are motivated to change and are ready to invest in themselves, identify goals and move deliberately toward them. Clients who commit to the framework and steps outlined below typically navigate life transitions more intentionally, follow through with their goals more effectively are able to plan more purposefully for themselves as a result of the program.